ABOUT CAROLYN ANN RYAN
---
BASED IN CHARLOTTE, NC, SINCE 2015
Family life is sweetness, love, craziness, and chaos all rolled into one. As a child, we see beauty and happiness in all of those things. But sometimes, as a parent, we are so focused on tasks and responsibilities that we might miss the moments, the laughter, and the beauty that comes with all the craziness and chaos. Every once in a while, we stop for a moment and realize how quickly time is passing and how fast our children are growing, and we wish we could freeze time to enjoy it a little bit longer.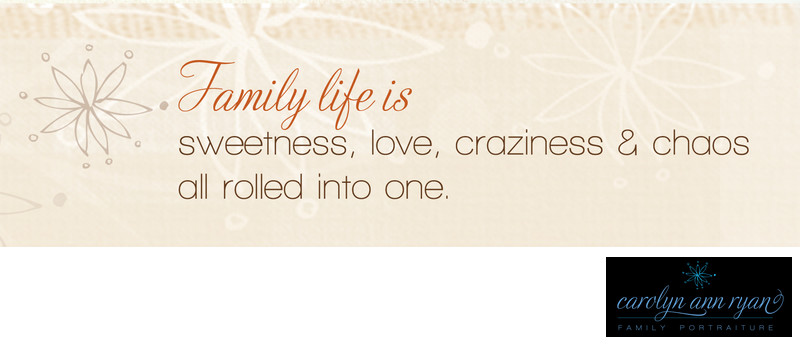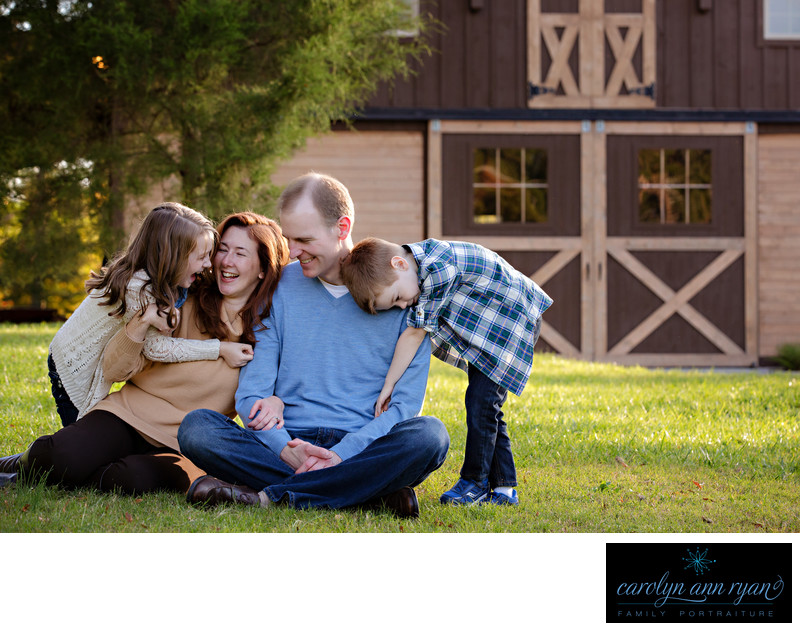 Photo Credit: Annette Goodman
I love family and child portraiture and capturing families precisely as they are together. I honestly believe that life doesn't happen in a posed portrait. After spending time with my clients, I find that life happens as you roll in the grass, get tackled by your children, run down a hill, swing your child in the breeze, stop for a group hug or steal a kiss from your loved one. And I love being there to experience life with you and help capture it for you and your children to remember years into the future.
I had always thought I wanted to be a wedding photographer in my early years. I loved weddings and the feeling of being a part of one of the most important days in a couple's life.
But then I became a mother. I could not have imagined the love I would feel for the tiny little ones that entered my life. Motherhood changed every part of how I looked at the world, and nothing became more important to me than my children and family. Motherhood also changed how I make photographs and inspired me to capture the genuine sweetness of childhood that can be found in everyday life.

My photography career started as a dream or wish I never imagined would come true. But over the years, I traveled around the country to learn from many renowned and established photographers. My dreams have come true by combining my education with my passion and love for children and photography. I know this is what I was meant to do, and no other career could bring me this much happiness.

ORGANIZATIONS AND MEMBERSHIPS

As a professional photographer, I'm constantly striving to learn more for my business and continue to grow in photography. I am a member of multiple professional organizations, including the National Association of Portrait and Child Photographers (NAPCP), Professional Photographers of America (PPA), and more.