Family Portrait Session Style Guide - Fall
Charlotte, NC | Fall Family Portrait Session Style Guide
---
What to Wear for Your Fall Family Portrait Session
September 11, 2017
So your fall family portrait session is coming up and you don't know what to wear. This is always a big challenge for my clients, because they know they are investing in the portraits and they want to love them. These are the photos that they will use for their Christmas and Holiday cards, and also to display in their home for many years to come and send as gifts to close family members.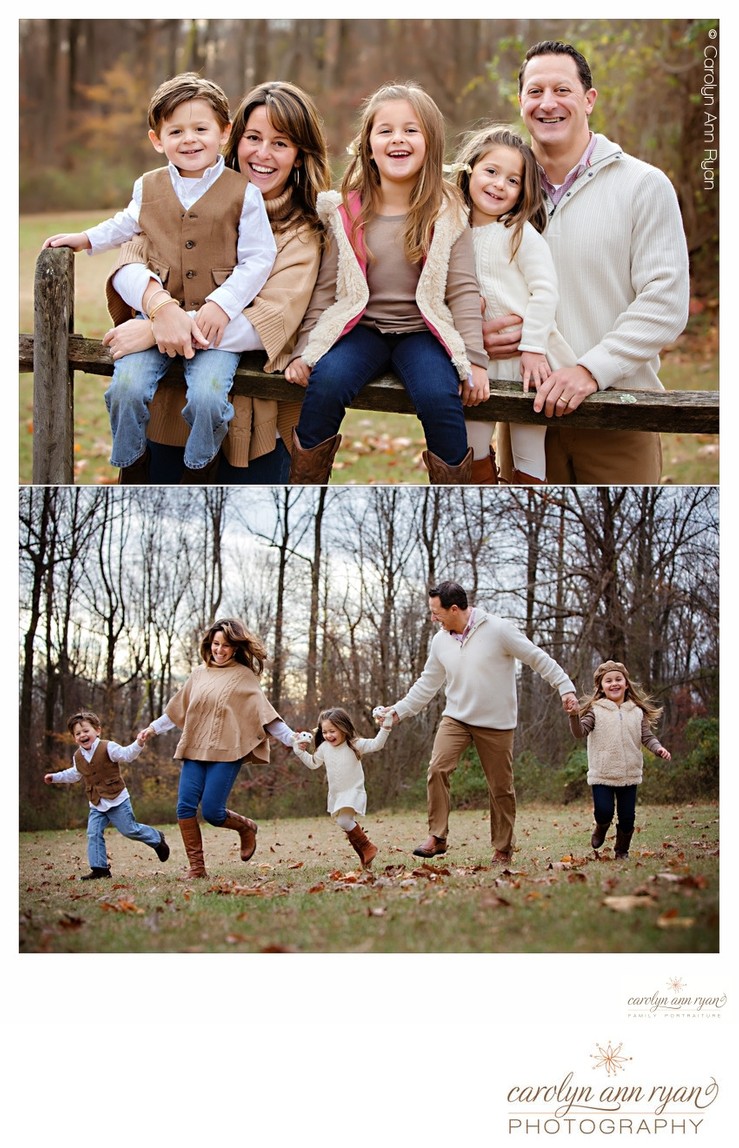 So, where to begin?
The first thing I suggest to my clients is to look around their home, look at their walls and think about where they want to display their photos. They should consider both the style and decor in these rooms along with the colors. Is it a casual family room or a formal dining room or entry way? This will help determine how casual or dressy they would like to get for their session.
For the colors, I always suggest that my clients use complimentary colors instead of having everyone completely matching. You want your family portraits to represent your personalities both individual and as a family. Incorporating the accent colors used to decorate your home will help your photos look best on the walls in your home.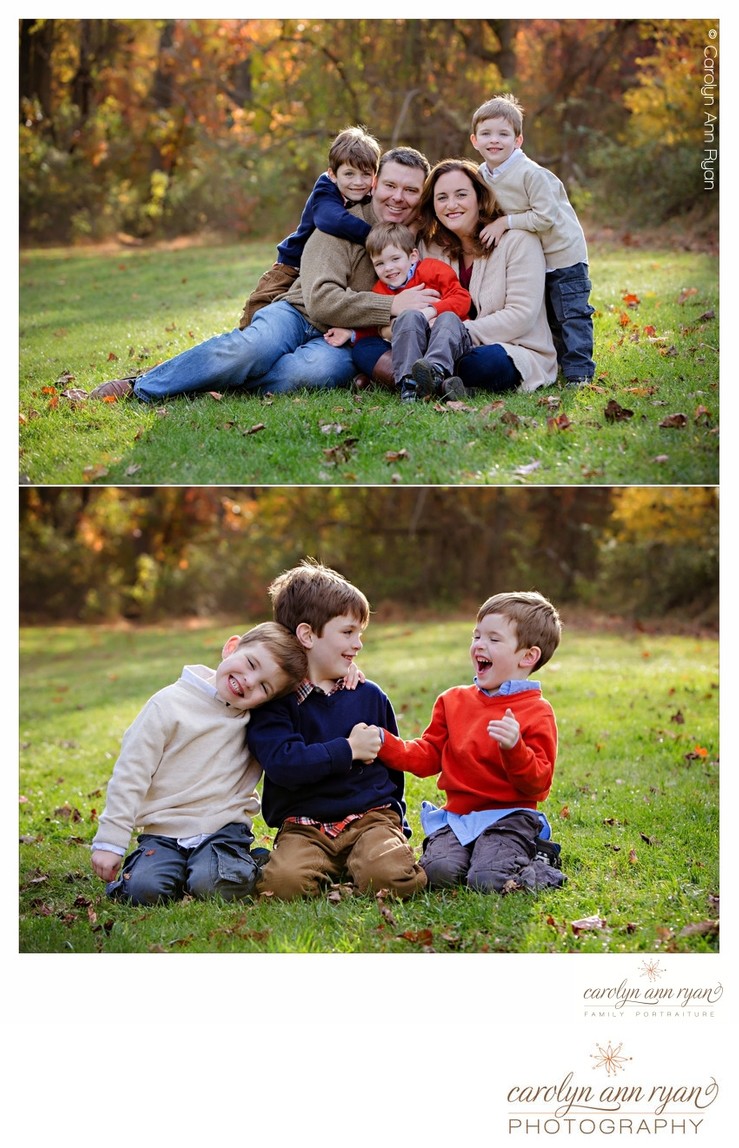 Accessories and Layers
Weather can be unpredictable, especially during the Fall when the temperature swings can be pretty dramatic. The temperature on your session day could be 85 degrees or 55 degrees, and that can make a big difference in keeping your family members comfortable and happy.
So, I ask my clients to think about layers for their outfits. Are there jackets or sweaters than can be added where you would still be happy displaying the photos on your wall (which often means not their typical winter jacket or fall rain jacket). In the same respect, if you are planning for sweaters and corduroy pants, do you have a backup option if the weather is 88 degrees? It is difficult to keep children and adults happy if they are overheated on session day, so being flexible with outfits can be important.
I LOVE accessories! Whether it is hats, Trend Suspenders, vests or ties for little boys or hair bands, bows, hats and pretty shoes for little girls, the outfits can really make the photos stand out! Use accessories to show your child's personality and to help tie your outfit selections together!

But what about my Christmas/Holiday Cards? Should we wear holiday colors?
You really have two options here:
You can simply wear your regular outfits and I can adjust the color and design of your card to match your clothing OR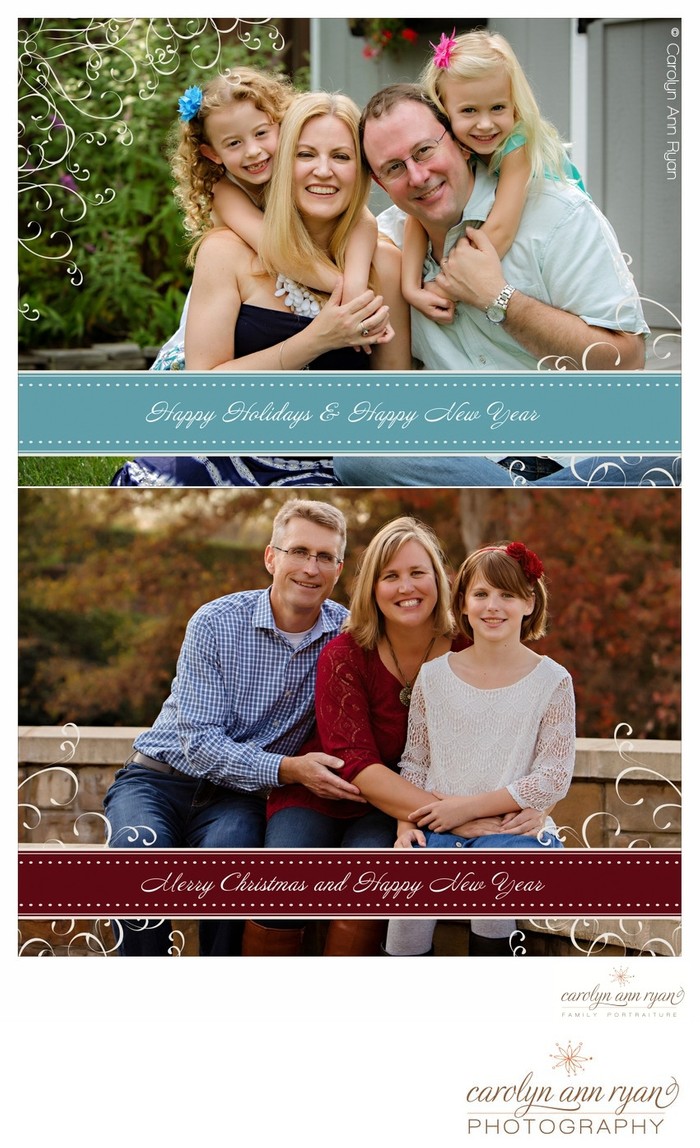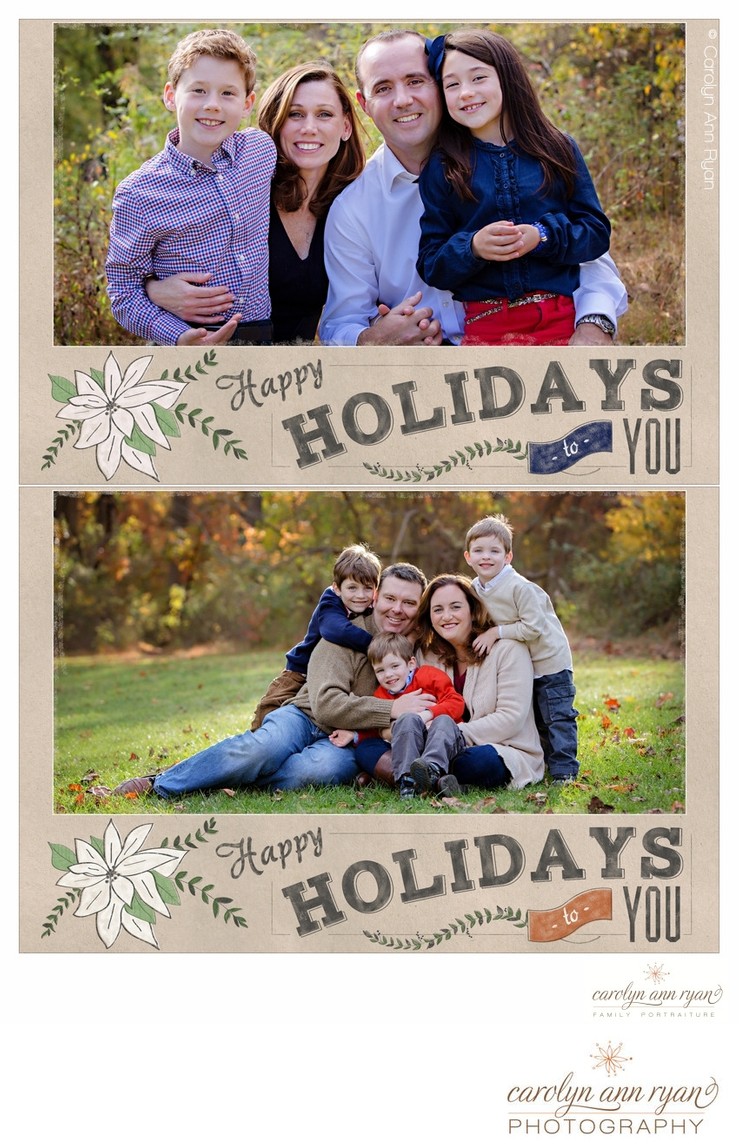 You can do a clothing change halfway through your session. Because yes, children are stinking cute in their holiday pajamas and your friends will just melt when they see your card!