Charlotte Portrait Photographer | Carolyn Ann Ryan Photography
Spring Charlotte HS Senior Portraits
---
Charlotte, NC is a beautiful area in the Spring, especially for outdoor Spring Portrait Sessions. I especially love all the first blooms and gorgeous white flowers on the trees during the first weeks of Spring. This year, Spring was especially early and the timing worked just perfectly for this Senior Portrait session.
I was driving to one of my favorite locations in the Ballantyne area, when I passed a Corporate Office surrounded with trees all in bloom. I continued to meet my client and requested that they follow me back to this spot and the results were wonderful!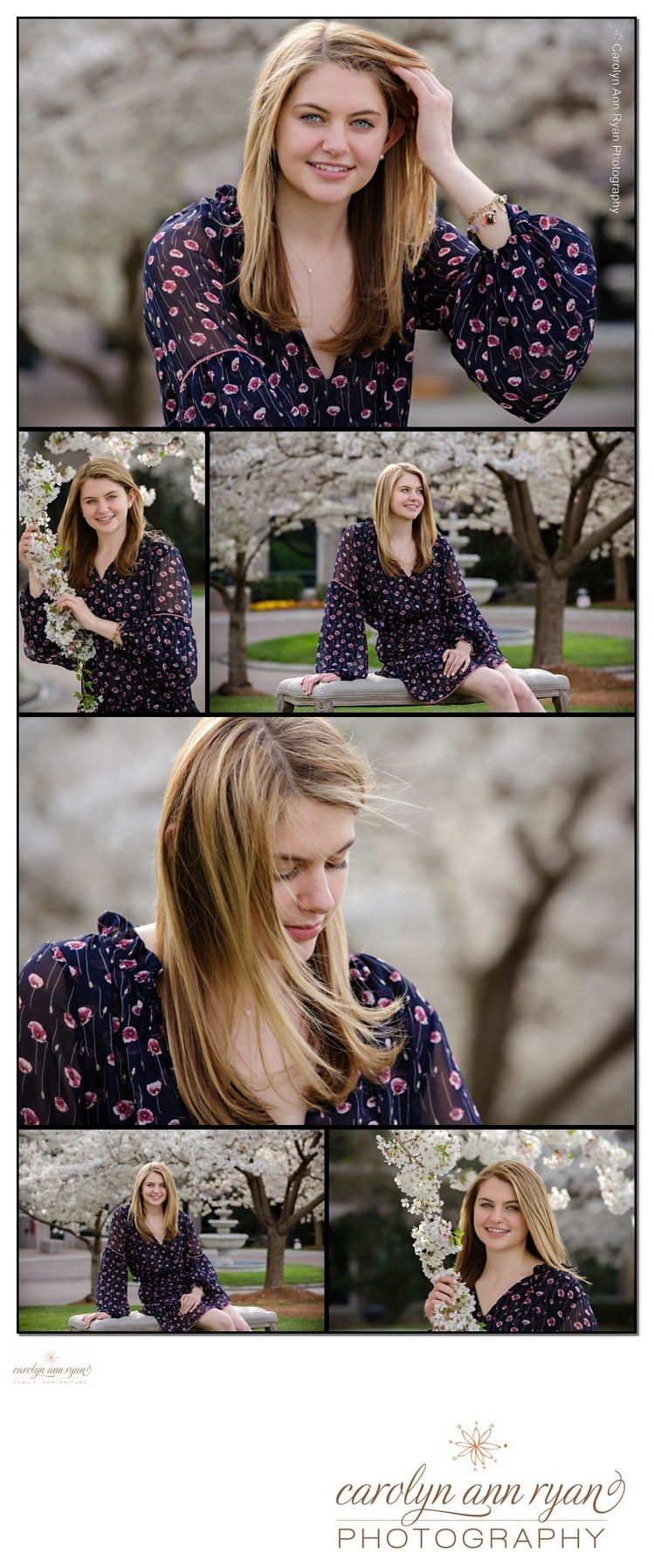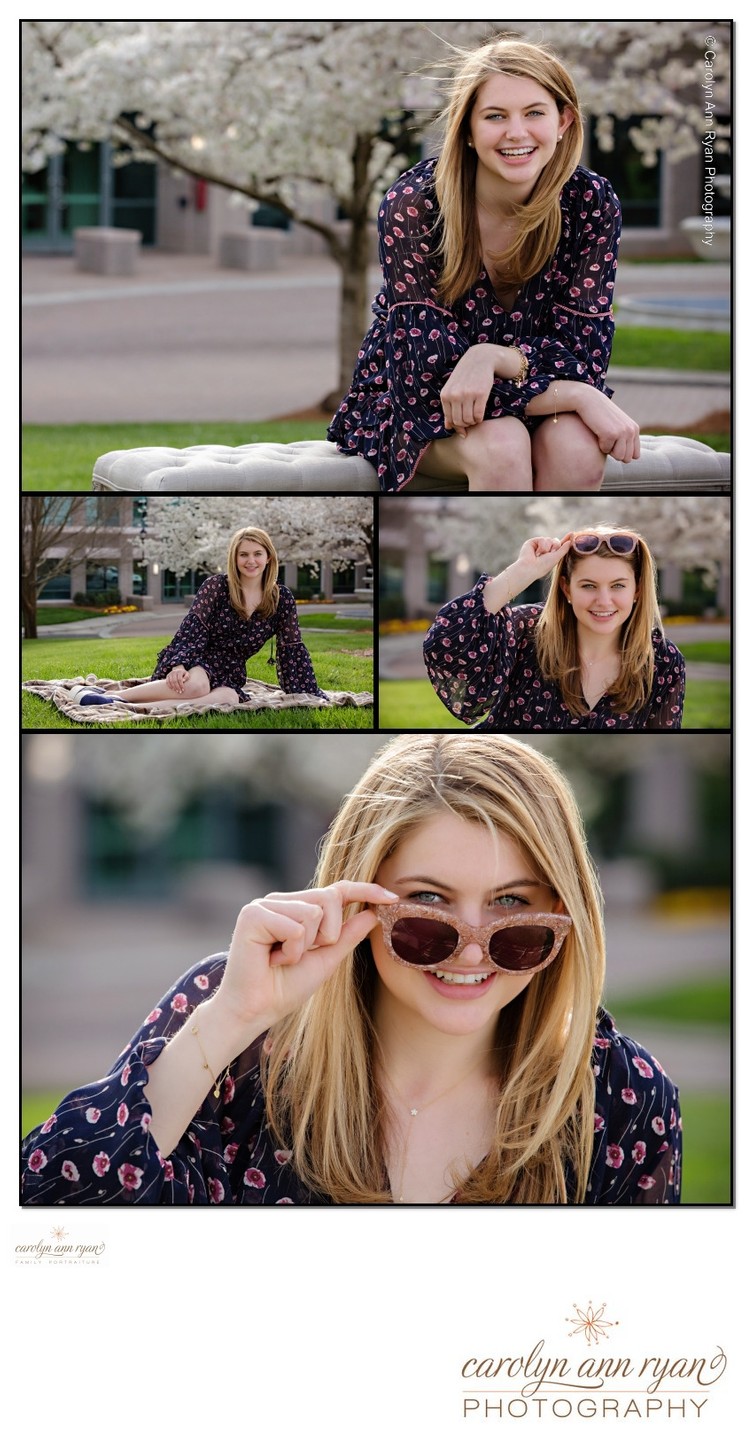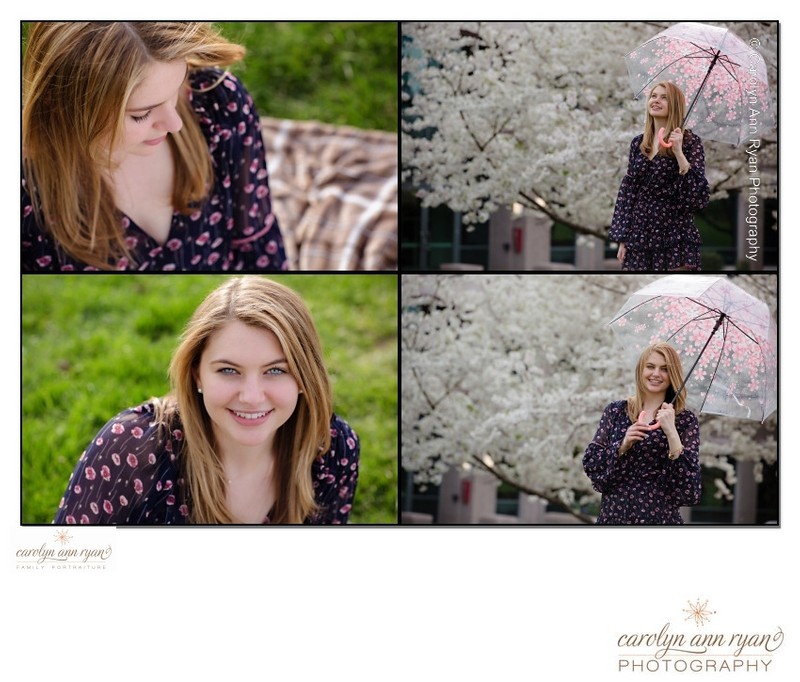 After a quick clothing change, we headed to my standard location to continue capturing photographs of this stunning young lady. After discussing her college options with Mom, I know this hard working young woman has a very bright future ahead of her.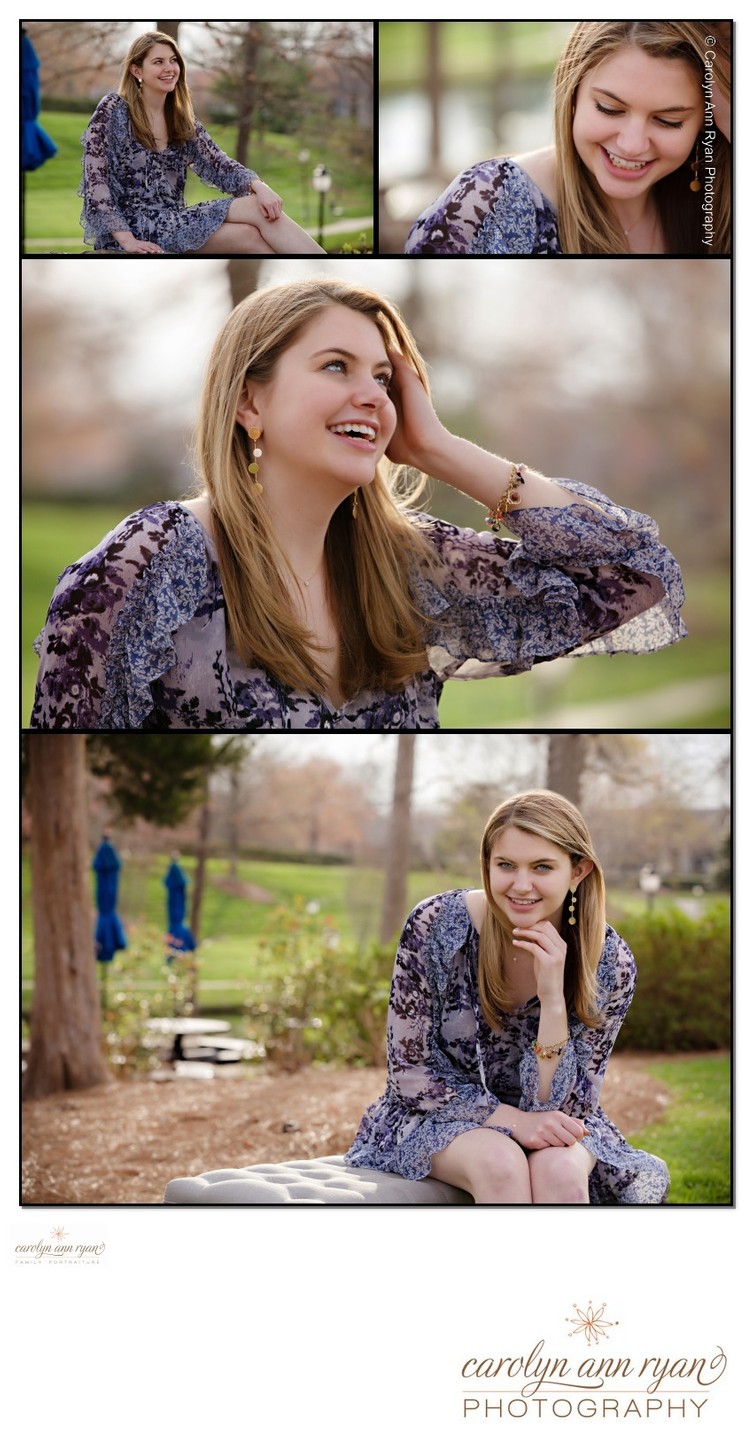 During our pre-session consultation, Mom mentioned that her daughter loved to read. As an extra prop, I brought some of my grandfather's antique books with me for the session. I loved using a handful of these books for various poses with Seniors, but I do keep the oldes and most treasured books at home (including one with my great-grandmother's name that she dated December 25, 1900).
I loved Anne's final outfit selection with the simplicity of a white shirt and jeans, but the added scarf for style.

Looking ahead to the future, I expect we will hear wonderful things from Anne after college!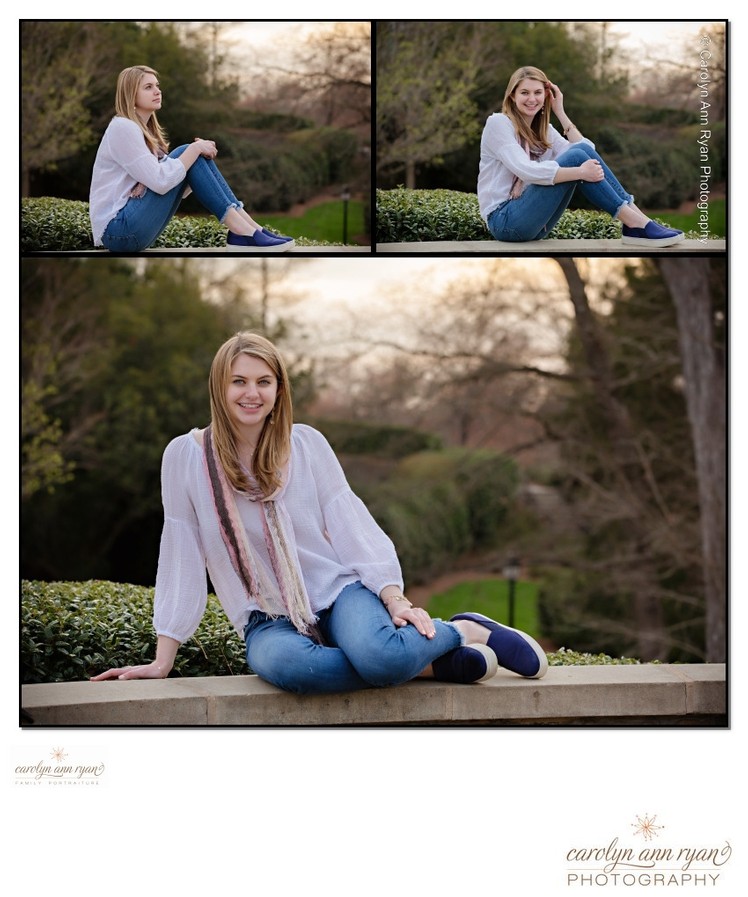 Location: Charlotte, NC.
1/250; f/5.6; ISO 250; 200.0 mm.