Charlotte, NC Child Photographer | Tiny Tuesday – "Someday we'll tell you what this all means . . ."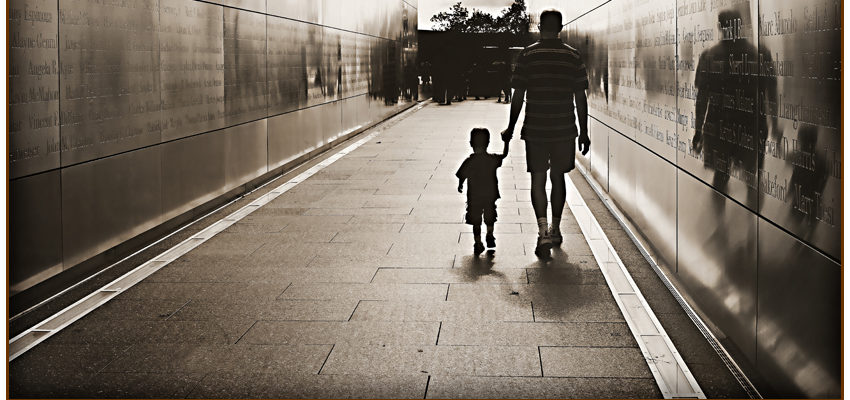 Charlotte, NC Child Photographer | Tiny Tuesday – "Someday we'll tell you what this all means . . ."
On a rainy day in August, and we traveled to Jersey City and spent the morning at the Liberty Science Center.  But upon leaving, we found the sky had cleared, and I wanted to visit the Central Railroad of New Jersey historic train station located inside Liberty State Park.  It was a short drive from the museum and I knew the kids would enjoy seeing a view of the NYC skyline up close.
But when we got out of the car, my husband and I quickly glanced over and saw the Empty Sky Memorial.  Of course, we immediately remembered that day 11 years ago, and our hearts grew a little heavier.
We first ventured into the train station and looked around, and then returned outside to see the skyline again.  I have a bunch of images that I love from that afternoon (I'll post more tomorrow), but as we turned to head back towards the car, we decided to walk through the beautiful Memorial standing tall between us and the parking lot.   It was so elegant and peaceful.  It deserved a quiet respect.  As my husband took my smiling three year old son's hand and began to slowly walk through the Memorial, I heard him whisper, "Someday we'll tell you what this all means . . . ".
I paused for a moment with my daughter.  In front of me I saw a man with a heavy heart, clutching the sweetness and innocence of childhood right at his side. When I saw their reflection in the side wall, I had to capture the moment.  And yes, someday we'll tell our children what it all means, but not just yet.
Today's Tiny Tuesday post is in honor of all of those who lost their lives, especially the heroes who gave their lives to help save others.