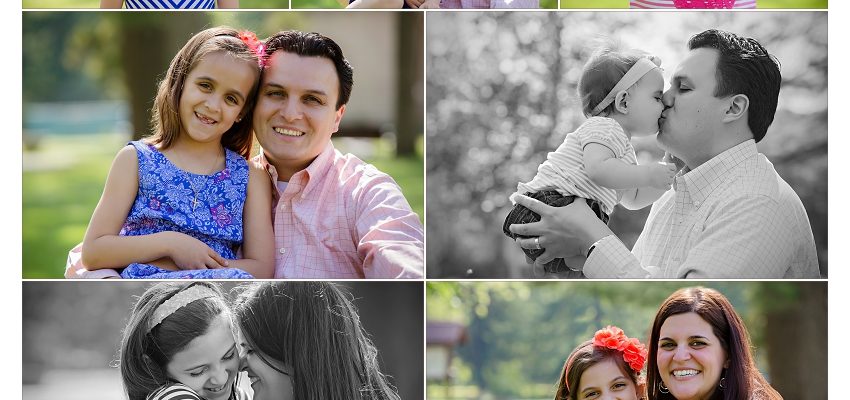 Charlotte, NC Family Photographer | Beauty Multiplied
I really have a special place in my heart for families that have four girls.  While I also love families with 1, 2, 3, 5 or more girls, there is just something about the magic number 4.  Maybe, it's because my only sister has four beautiful daughters and my nieces are some of the most awesome kids I know.  There is something so amazing about their sisterhood and friendships – words can't even describe it.  It is so evident in the way they support each other in everything they do.  And well, my sister is the equivalent of a superhero in my eyes.  I absolutely have no idea how she does all that she does, and in the midst of what could be chaos for some, has created an incredibly loving and crazily fun home and family.
And so, I have a crazy amount of respect and love for parents with four daughters, and I have so much spending time with their families and seeing the family dynamics.  This family was no exception, and I saw the same crazily awesome feeling of sisterhood existing in this four beautiful girls, and it was such a pleasure to spend an afternoon with them.  But I think all in the family would agree, that the littlest munchkin absolutely STOLE.THE.SHOW!  We just couldn't stop giggling at the amazing and sometimes hilarious expressions she provided.  It became evident that she just didn't love sitting in the grass, especially as she would hold her legs up in the air while Dad was trying to sit her down.  And then, she just kept us smiling throughout the day.  These images not only gave us beautiful photographs for wall portraits and holiday cards, but we were also able to create the most perfect Thank You card for the littlest first birthday party!
I hope these make you smile today!