Marvin, North Carolina Family Photographer | Little Boy Blue
---
It's family portrait sessions like this one that make my heart simply melt right from the start. I met this family before we even arrived in Marvin, North Carolina and with our common New Jersey backgrounds, we were instant friends. But those little boys with their blonde curls and adorable cheeks, just melted my heart every time I saw them. When I arrived at the home to begin photographing the family, Mom apologized that the boys weren't dressed yet, but I begged her to wait just a few more minutes before putting on their button-down shirts. Standing in the doorway with their jeans, gel in their hair and the white t-shirts, I had to get started right away. Just a few quick photographs and I let Mom finish getting them ready.
First we stayed right at the home finding perfect light on the lawn, and I loved the laughter as the boys sat together in the grass! Next, we headed to their country club and then to the park to get photos in front of the barn! I just love being a family photographer in North Carolina because the locations and settings are awesome! The nearby park has a barn!
The ending of this session was just as good as the start with gorgeous light, an adorable family, and those curls and cute cheeks! The photograph of the boys in front of the barn was just the perfect image for above Mom's fireplace in her home. Can it get any sweeter than this?
Enjoy!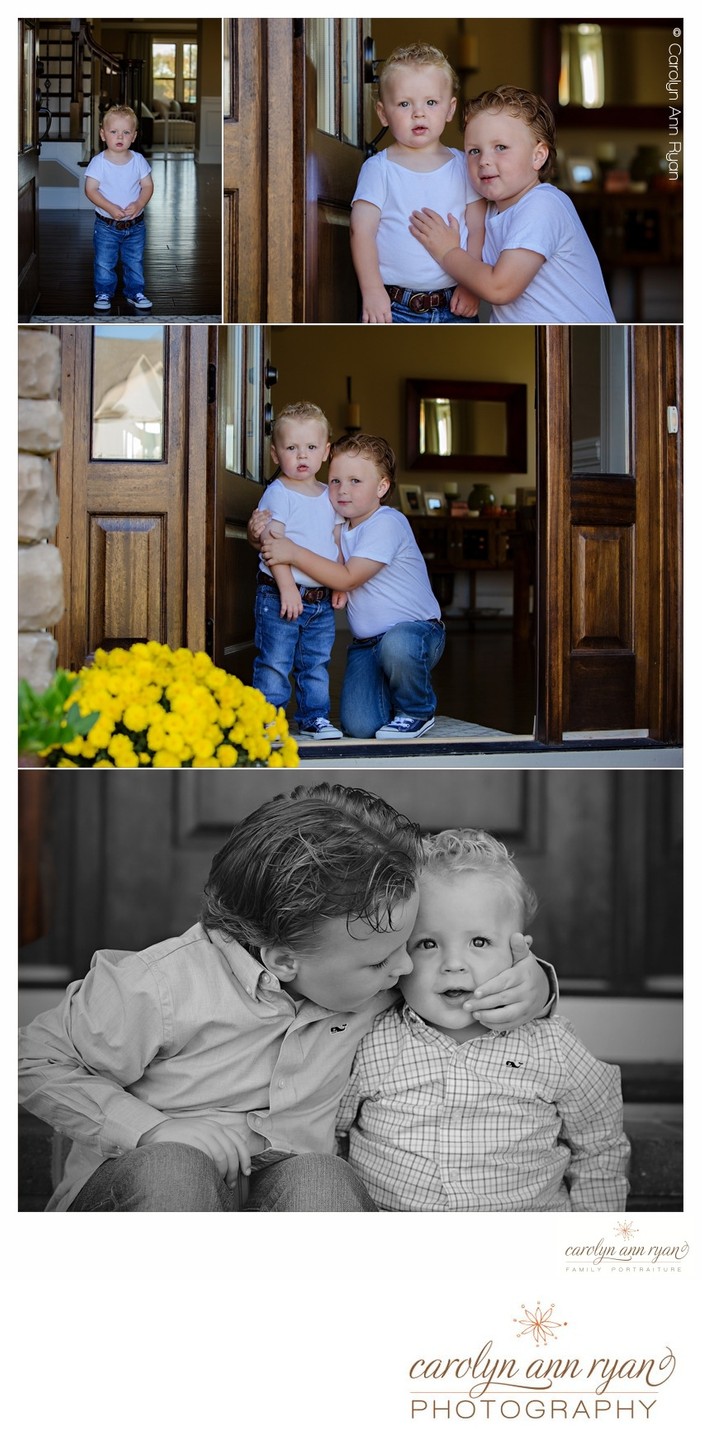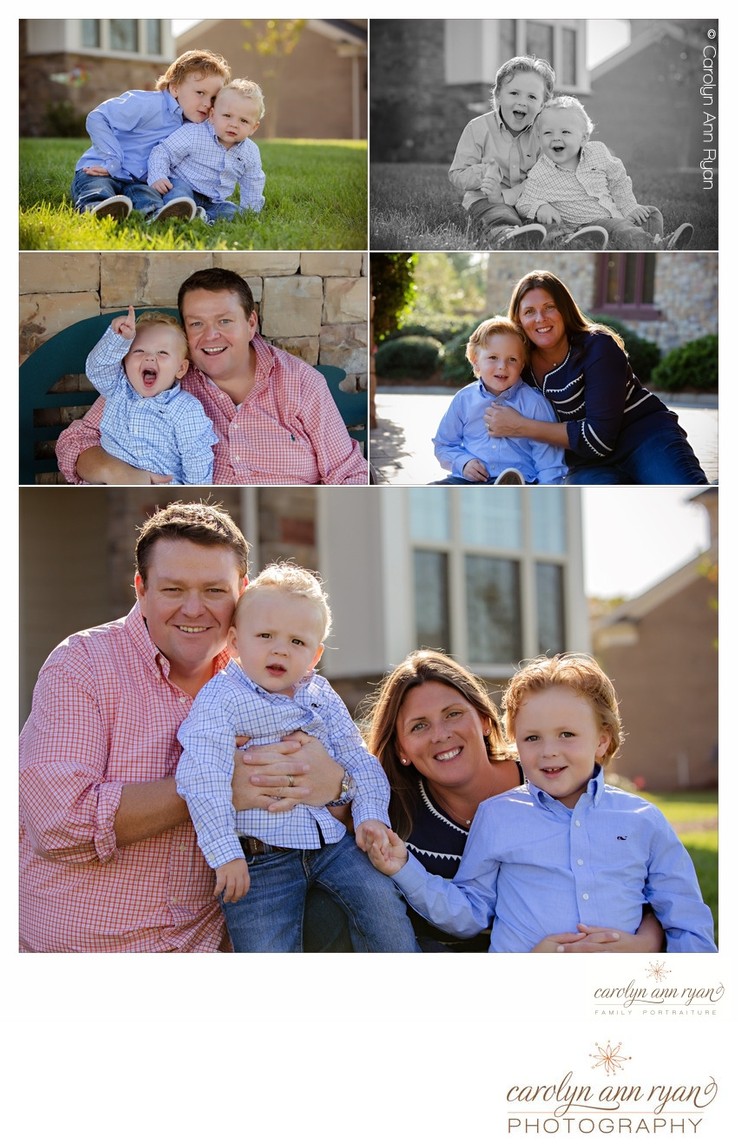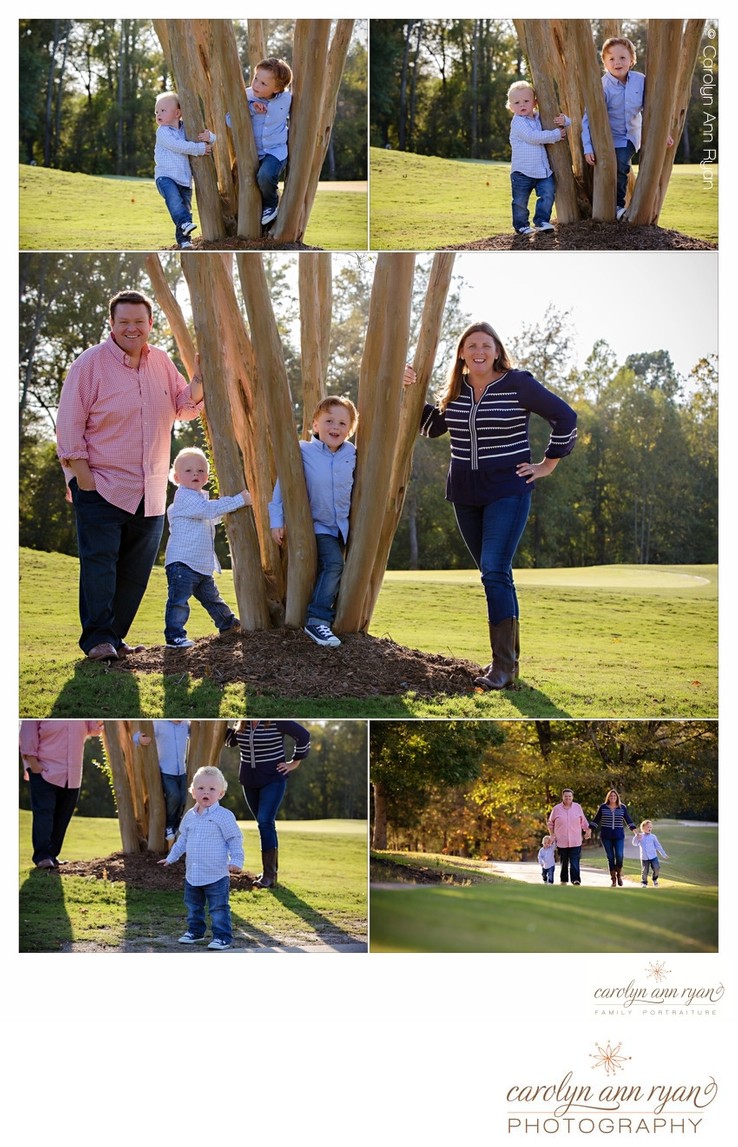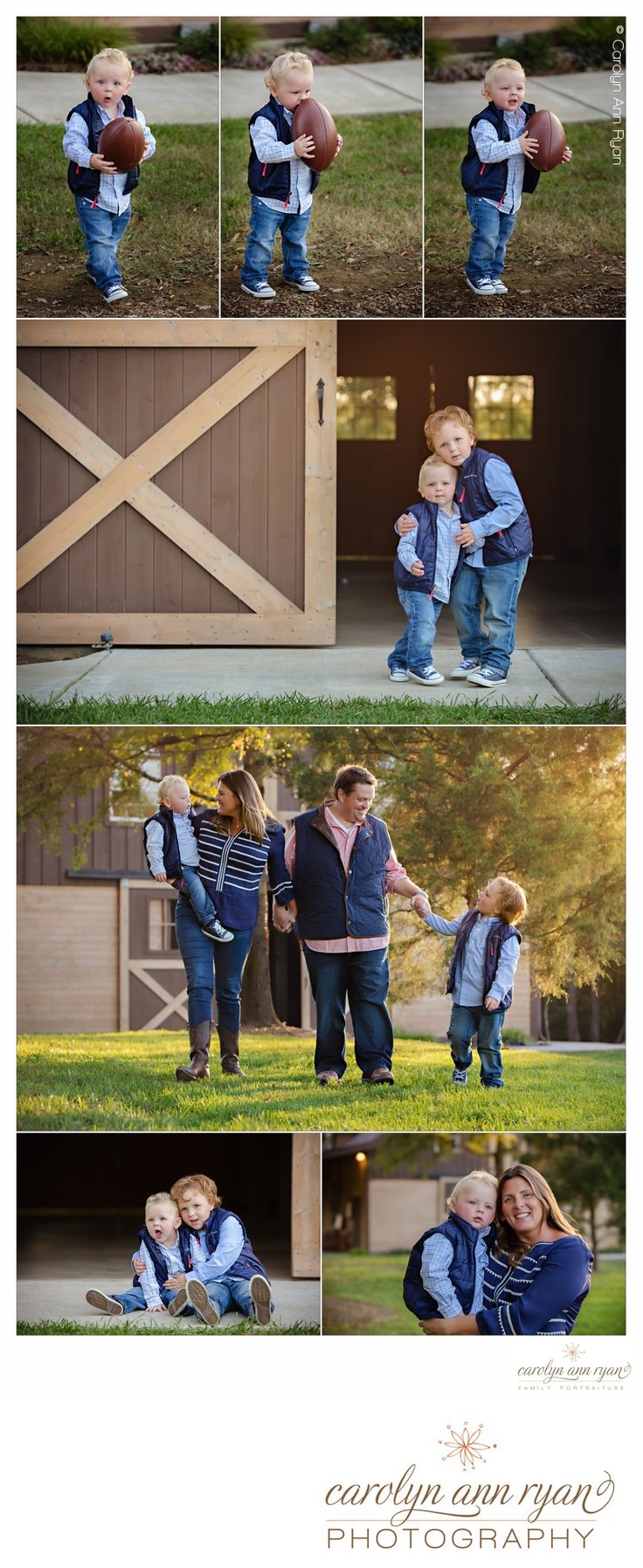 Location: Marvin, North Carolina.
1/250; f/4.0; ISO 800; 105.0 mm.