Charlotte, NC Tween Portraits | Valentine's Day
---
February 13, 2016
Last month, I attended the National Association of Professional Child Photographers Retreat in Georgia, and I returned home with so many wonderful ideas. After watching a Senior Portrait Styling and Lighting Workshop, I immediately wanted to come home and photograph my daughter in a similar style with a Winter/Valentine's outfit. But then I thought about how fun it would be to include her friends in the session, and so I reached out to a few Moms. We visited our local Target store's clearance for a few key finds and here is the result of our Tweens Portrait session.
I love photographing girls at this age, especially with their friends. These girls will be finishing elementary school this year and starting middle school! It makes me so nervous for my daughter from a social perspective, especially because I remember how tough middle school was for me. I always wanted to be popular, and wanted to be liked and have a ton of friends. But now I'm old enough to look back and realize, my true friends were the girls that didn't care about my popularity status or that my mother was the secretary in our school - they were the friends that liked me for me. All girls need to have those friends. Right now, I'm so happy for my daughter to see her with these sweet girls and I love the quality of the friends she has already made since our relocation to this area, and I hope these friendships continue into middle school. I do feel we are very lucky, because some of the closest friendships I have developed since moving here are the parents of the my daughter's new friends.
Hard to believe these beautiful, young girls are just tweens, right? There is just something classic and simple about their beauty. The styling was simple and classic - a jean jacket, furry boots, and maybe a scarf and voila!
Enjoy!
It's the friends that love you for the person you are that will be the most important friends to keep in life.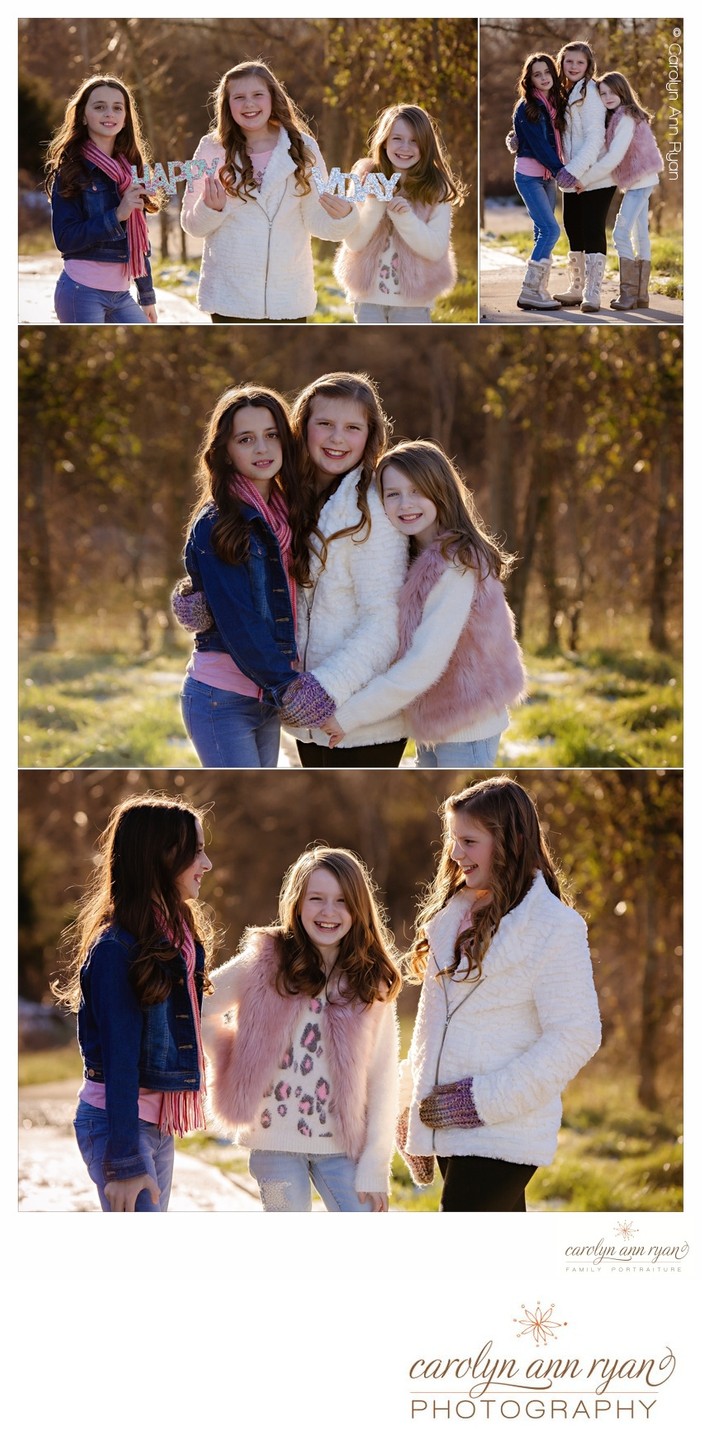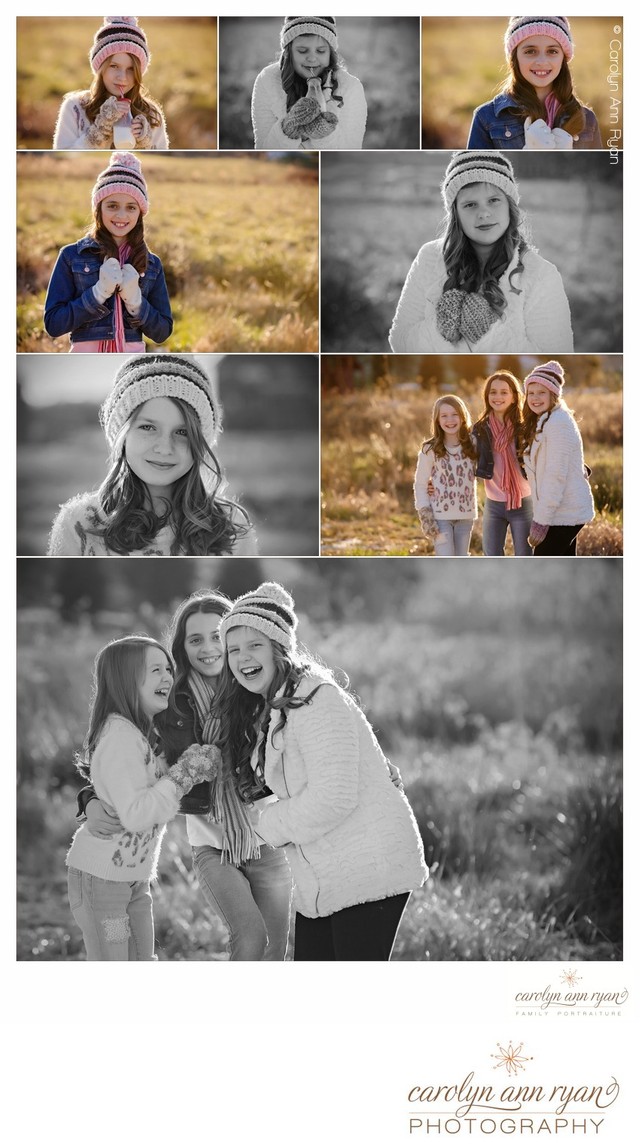 Location: Charlotte, NC.

Keywords: backlight (13), Charlotte NC (60), denim (24), girls (55), marvin NC (24), north carolina (26), Outdoor Portraits (12), photography (11), portraits (27), scarf (3), tween (32), Tweens (27), Winter (4).